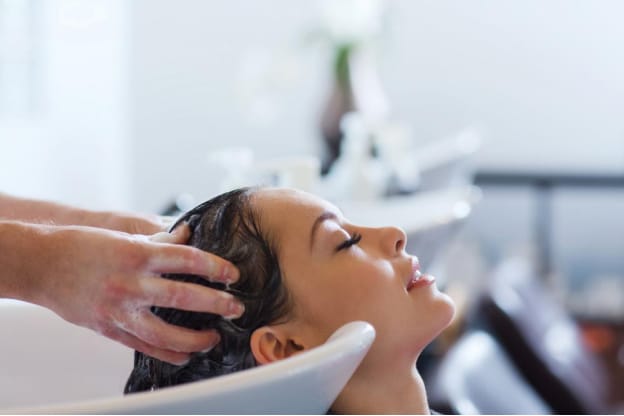 Lice are the bane of every parent's life. Nobody likes receiving a note from their child's school, informing them that their kid is not allowed to return until every critter has been removed!
Not only do lice prove to be a difficult and frustrating problem to deal with, they can hamper your child's education and social life.
Most parents are unaware of how to tackle the situation, leading them to fall prey to gimmicks and home remedies. Not only are OTC anti-lice products full of harsh chemicals, they can lead to permanent hair fall and scalp damage. It's time to nip this in the bud, with scheduled lice screenings.
Identifying the Problem Before It Spreads
It goes without saying that no critter can hide from us! Our experts use state-of-the-art technology to conduct head lice screenings.
We identify the problem before it spreads and becomes difficult to deal with. Offering free head lice screening, we ensure that you and your child are always safe from pesky parasites.
Covering a number of regions in Florida, our clinics offer one of the best lice removal services to parents, schools and camps. It is imperative that institutions work collectively to prevent this problem for occurring.
Our clinics are centrally-located, making it easy to avail our services with maximum speed. Our technicians are trained individuals who know what to look for to detect an onset of a lice infestation.
You don't have to worry about hidden charges or hourly rates. We offer fixed prices, and all our screenings are safe and free.
We ensure your child's safety by following strict policies and regulations. You can also avail our in-home treatment services after the screening session. We maintain your privacy through discreet calls and treatments.
After our professionals have taken care of all your lice problems, we also offer home inspection service. Cleaning each and every corner of your home, we make sure that no critter is left behind!
In addition, we recommend you and your family stop by regularly for lice screening. This will ensure that a re-infestation does not occur. Remember that prevention is better than cure!
Feel free to call us at 800-748-9451 to avail our services and become lice-free once and for all!